Today I'm going to share some of what I have in Gluten Free baking pantry.
Xanthan Gum
I only use this in one recipe but is good to have on hand.  At Fresh Thyme, one of my local grocery stores, the xanthan gum was $12 a bag for 25 servings.  By the time I would be able to use it all, it would probably be bad.  This weekend I found it at Walmart in packets like yeast.  I like that much better.  It cost $7.44 at Walmart.  Not bad.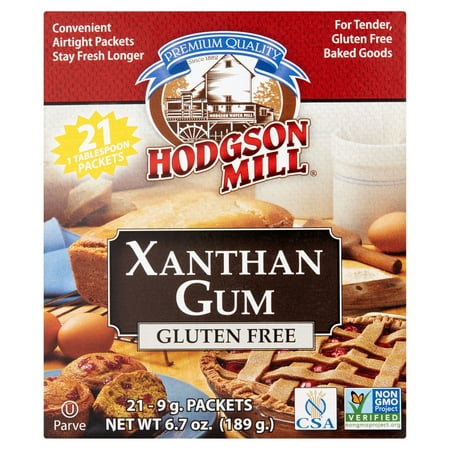 I'll share the recipe I use Xanthan gum later in this Write 31.
Gluten Free All Purpose Flour
My favorite gluten free all purpose flour is from Krusteaz.
I found it on sale $4.99 a bag a few weeks ago.  I had to buy 3 bags and my mom bought me one bag.  So I'm set for a while with the gluten free flour.
Almond Flour
I use Bob's Red Mill Almond Flour.  I get 3 pound bags from Sam's Club for around $12.
The Almond Flour is mostly used for Paleo baking.


Rice Flour
I have both white and brown rice flour. I don't really either one.  It's nice to have it in case of emergency.
Coconut Flour
Again I have the coconut flour for Paleo baking.  It's not my favorite flour so I rarely use it.
Cornstarch
I use cornstarch to thicken sauces. If you want to thicken Paleo dishes, use arrowroot instead.
Gluten free Baking Mix
I have used both the Aldi brand and Bisquick brand. I have no preference of which brand I like best. The price of the Aldi brand is appealing though $2 or so for the Aldi brand.  It's over $4 for the Bisquick brand.
Gluten free Oats
Some recipes call for oat flour. It's easier to grind your own. Bob's Red Mill and Quaker are both great gluten free oatmeal. When a recipe calls for oat flour, it's easier to make your own by grinding it in the blender.  Also if you it is great to have gluten free oats for road trip breakfasts.
Gluten free corn meal
When you make chili, it's nice to have corn meal in your pantry so you can make corn bread.  I have made corn bread using cornmeal and white rice flour.
I hope you enjoy knowing what is in my pantry. Join me tomorrow for my favorite Trader Joe's gluten free goodies.
Happy eating,
Traci